"We have a 40-year history with J&J. They're trustworthy and honest, and I wish there were more suppliers and competitors like J&J. They're just a bright spot in this industry. They're also dependable and do what they say they'll do. We've never had a problem with their product, quality or service. It's a pleasure to do business with them."
Mike Ross
President
Dub Ross Co.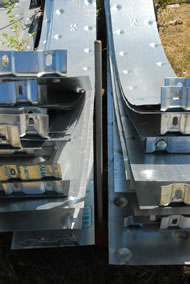 UP TO STANDARDS
All J&J product materials are certified and meet standards set by the American Association of State Highway and Transportation Officials (AASHTO) and the American Society for Testing and Materials (ASTM). Our materials also meet criteria of the Buy American Act.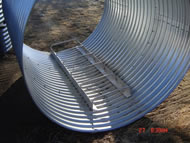 "J&J is one of the few companies who are approved in all the states in Lane's market area. They have a good relationship with all the DOTs we work with. And they have excellent products. They offer all the different materials and types of end sections that Lane needs. And they always respond to my phone calls, and are always willing to help with our needs."
Annette Bliss
Plant Manager
Lane Enterprises
"I have enjoyed working with the staff at J&J Drainage Products for many years. They are knowledgeable about the products they offer, and are sincere in establishing a long-term relationship with the customer. The quality of the products and the service they provide is always appreciated."
Brian Stone
President
Midwestern Culvert Ltd.
Corrugated Steel Products
Kansas Only
In Kansas, J&J Drainage Products Co.® offers corrugated pipe, culvert accessories, connectors and miscellaneous special fabrication products in addition to its full line of end sections, and accessories.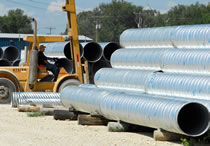 Corrugated Steel Pipe:
J&J offers a wide range of pipe for various applications:
Corrugated Plastic Pipe:
Our corrugated plastic pipe is a gravity-flow, watertight pipe ideal for storm sewers, detention systems and cross, slope or edge drains. Other applications include golf courses, sports playing fields and parking lots as well as irrigation ditch enclosures. Meeting 10.8 psi pressure, it is available in sizes ranging from 4 to 60 inches in diameter. The composite joint system gives you a watertight solution.
Plastic pipe specifications (pdf)
Plastic pipe installation (pdf)
Accessories & Fabrications:
Flap gates

Cast iron
Steel-fabricated
Aluminum

Canal gates

Valves

Grates

Tees

Wyes

Crosses


See more on steel pipe fittings (pdf)

Meter boxes, well pits and rat holes


See details (pdf)

Steel lids – snap-on and flanged


See details (pdf)

Steel ladders


See photo in margin

Window wells

Cattle guards

Pond inlets – canopy and hooded

Trash racks (58 M–105 and 5E27695)

Risers

Base plates

Elbows

Anti-seep collars

Pipe stands

Rodded bands

Gaskets

Steel flanges

Stop-log structures
Miscellaneous:
Corrugated sheet piling

Bridge decking

Steel multi-plate sectional structures

Guard rail

Guard rail posts and blocks
Guard rail end terminals
Guard rail hardware

Splice bolts
Post bolts
Washers
Nuts

Signs

Regulatory
Warning
Parking
Construction
Special order

Sign posts




Wood
Steel u-channel posts

Grader blades

Propex parts bags (available with your logo)

Any questions?

Call
800-331-7465
or Contact Us!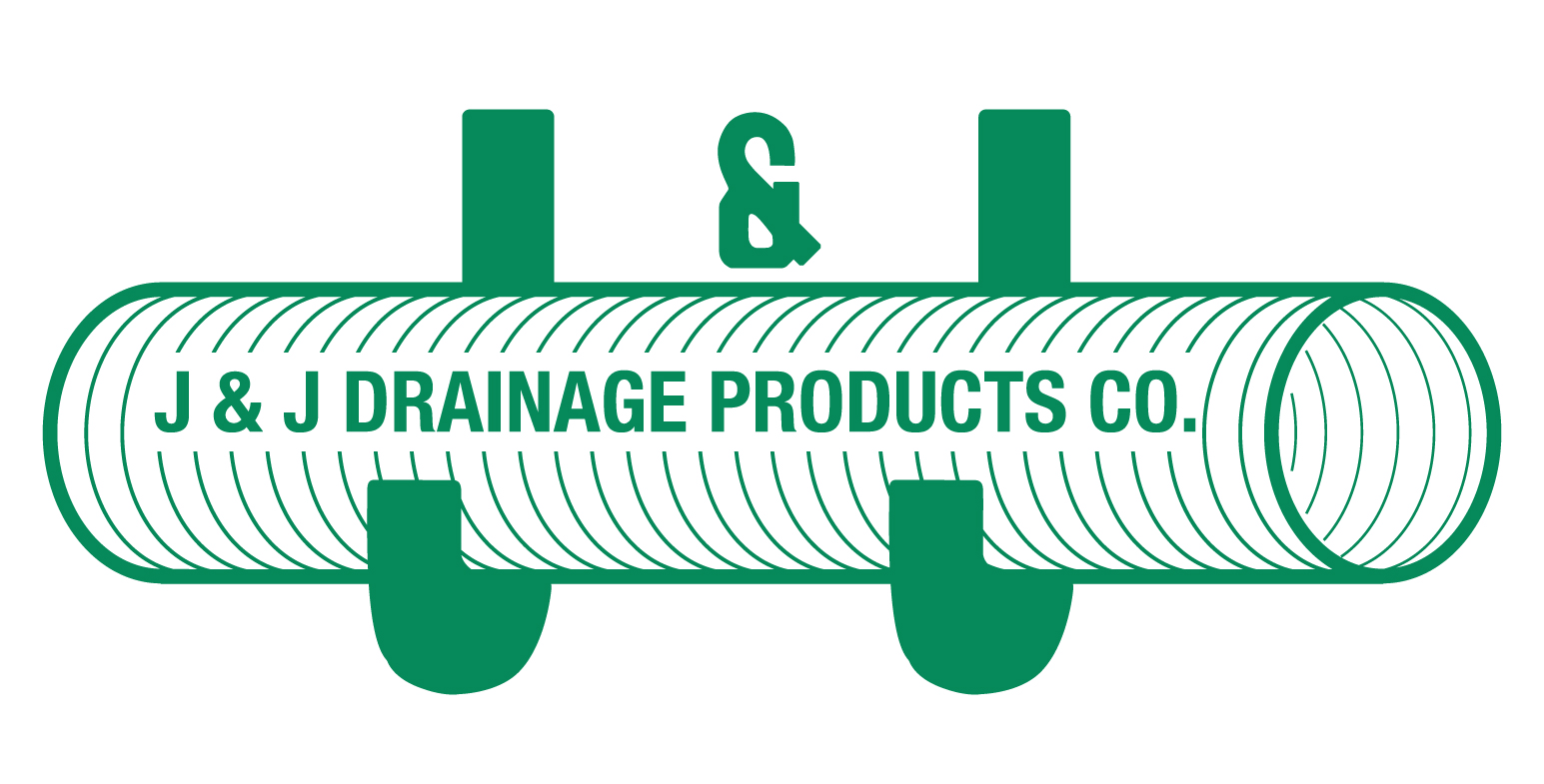 J&J DRAINAGE PRODUCTS CO.
Office: 620.663.1575
Toll Free: 1.800.331.7465
Fax: 620.663.1701
110 N. Pershing
P.O. Box 829, Hutchinson, Kansas 67504-0829