"We've done business with J&J for some 30 years, and I wouldn't even think about changing. They're very competitive and their prices are good. We buy mostly steel end sections for drainage products and some coupling bands. It's all very good quality, and when the products arrive they're in good shape. The salesmen are very, very good. When I call in an order or ask for a price quote, they take care of it as quickly as possible."
Bubba Johnson
Plant Manager
Hanson Pipe & Precast
SERIOUS ABOUT SAFETY
We're all about safety! J&J products undergo ongoing testing to ensure an optimal level of safety and standards set by federal and state highway transportation agencies. All while increasing hydraulic efficiency.

Field demonstration of Safety Slope End Sections (six minute video)
University of Kansas Hydraulic Report on J&J Safety Slope End Section Performance (six minute video)
"J&J Drainage is a very honorable and trustworthy company that Pacific Corrugated Pipe Company has enjoyed a positive working relationship with for the past 25 years."
John Dremler
Plant & Operations Manager
Pacific Corrugated Pipe Company
OUR "TRUMPF" CARD
Our Trumpf machine, custom-designed for J&J, offers one of the largest platforms on any cutting machine in North America, and gives you uncompromising precision and uniform fit time and time again.
"We value our relationships with our customers, keeping an ongoing line of communication for whatever the need might be."
Joshua M. Smith
Sales representative
Who We Are
What We Do
Selection ... quality ... consistency. It's what defines J&J Drainage Products Co.®
J&J manufactures the largest, most complete selection of culvert end sections and accessories in North America ... and offers a comprehensive line of corrugated steel products.
J&J products are produced from certified materials meeting AASHTO and ASTM standards and the Buy American Act. Our end sections meet federal and state transportation highway design requirements. Products undergo ongoing testing for safety and hydraulic efficiency.
Ensuring consistency and quality is our custom-designed Trumpf machine, offering computerized precision and one of the largest platforms of any cutting machine in North America.
Back to top
Who We Serve
J&J Drainage sells direct to manufacturers and distributors who serve federal and state transportation agencies and others needing culvert end sections and accessories throughout the country.
Our entire product line is sold directly to agencies and individual customers in our home state of Kansas.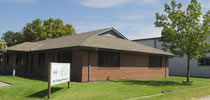 Back to top
Our People
J&J designers, manufacturing personnel, sales/service representatives, drivers – all work together to create the synergy that has given J&J a reputation for quality and reliability, and made J&J a leader in the field.
Together they ensure quality, service, support and exceptional workmanship throughout the process ... and beyond.
Always on the forefront, J&J Drainage Products in 1986 was the first in the nation to develop the safety slope end section with traversable parallel and cross-drain bars that have contributed significantly to making our roadways safer for motorists.
Have a problem or unique situation? Our knowledgeable staff can help find solutions for you.
Back to top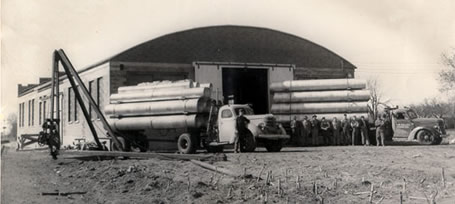 Our Heritage
Our facility opened in 1946 as a small riveted culvert pipe manufacturing plant in Hutchinson, Kansas.
Originally a satellite company of Eaton Metal Products, the company eventually was acquired in 1981 by the J&J Group in Paola, Kansas, and the name was changed to J&J Drainage Products Co.
In 1992 J&J was sold to the management of the Hutchinson plant, and became a family-owned business.
In 2005 significant investment in state-of-the-art equipment enabled J&J to broaden its manufacturing capabilities to meet the growing need for corrugated steel and spiral culvert pipe products.
Since then, J&J Drainage Products has grown to become the leading manufacturer of end sections and accessories for the culvert industry, and continues to meet emerging challenges.
Back to top
Memberships:
American Society of Testing and Materials
National Corrugated Steel Pipe Association
South Central Corrugated Steel Pipe Association
Western Corrugated Steel Pipe Association
Association of General Contractors of America
Kansas Counties Highway Association
Kansas Land Improvement Contractors Association
Kansas Contractors Association
Hutchinson/Reno County Chamber of Commerce
Back to top
Any questions?

Call
800-331-7465
or Contact Us!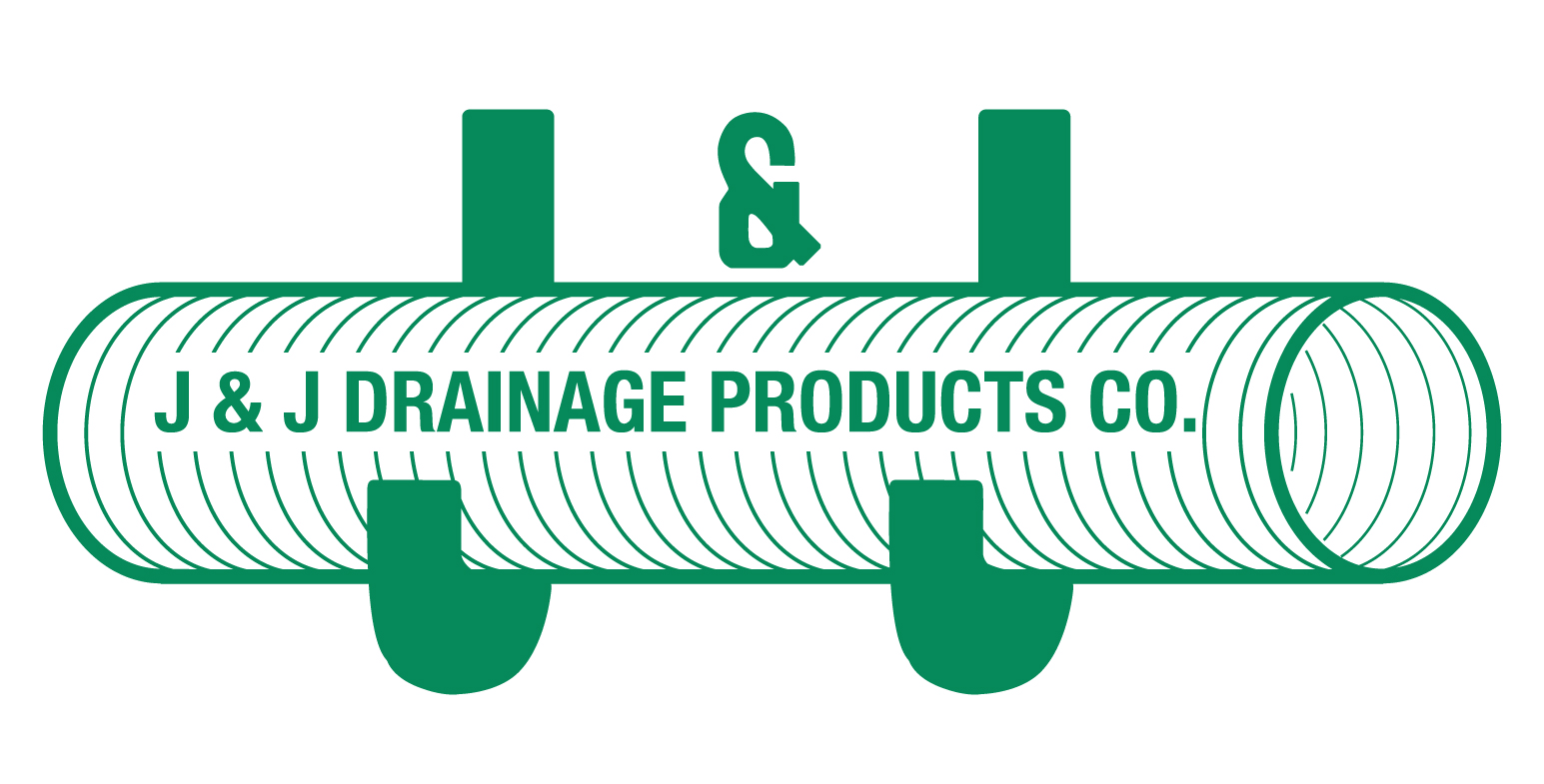 J&J DRAINAGE PRODUCTS CO.
Office: 620.663.1575
Toll Free: 1.800.331.7465
Fax: 620.663.1701
110 N. Pershing
P.O. Box 829, Hutchinson, Kansas 67504-0829